At Petersgate we believe English is cross curricular and an integral part of everything children do.
We aim to create an environment where literacy can flourish.
We want our pupils to develop confidence through encouragement and support as they acquire new English skills.
We value the importance of spoken language and believe children should be exposed to new and interesting vocabulary daily.
We want our children to be 'readers for life', to truly love books, to decipher marks on a page as well as read for pleasure and information.
We want our children to listen to stories for pleasure daily and enjoy being immersed in rich texts.
We believe a rich reading environment is crucial and offer a well-stocked library, frequently changed library in every classroom.
We have an extensive range of banded reading books for use in school and at home.
We offer additional reading opportunities across the whole school such as our "Must Read" scheme and the Year One Book Award.
We value parents' involvement in their child's progress in reading and enjoyment of books.
We believe that developing a love of books and literature will develop children as writers and therefore use high quality text drivers to inspire.
Our children are encouraged to write for different audiences and purposes linked to the engaging texts.
A sense of achievement is paramount.
They are free to take risks with their writing in order to develop, review and improve their work.
We aim to share that success with parents and use our communication tool, Seesaw, to share reading and writing completed at home and at school as often as possible.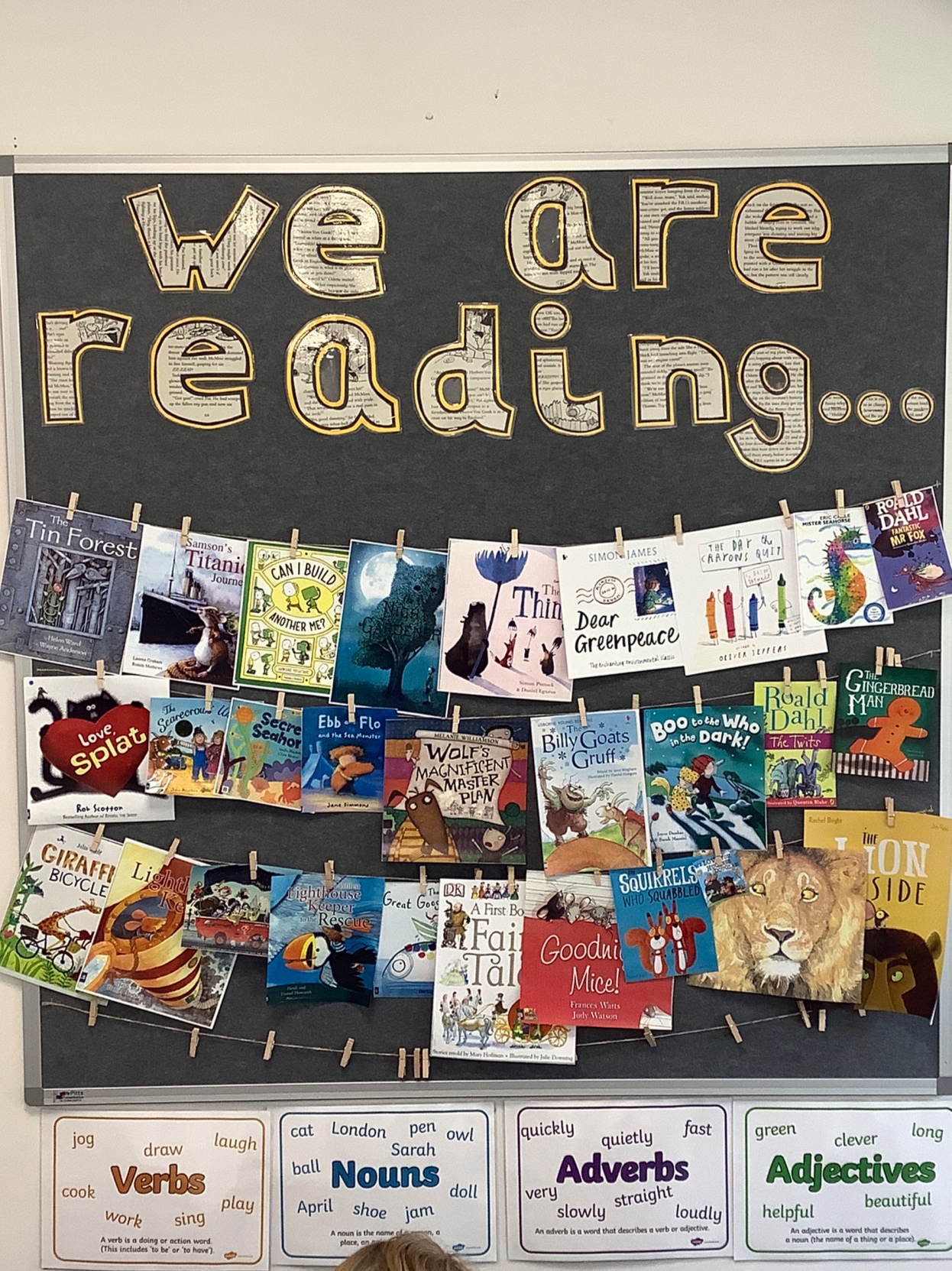 Reading at Home
My name is Joanne Kelly and I am the year 2 teacher in Whale Class. I am also the English Lead for Petersgate, ensuring that our reading and writing curriculum is engaging, appropriate and well-resourced throughout years 1 and 2. Part of my role is to:
to help you to help your child develop their reading skills at home
enable you to access a plentiful variety of texts
help you to access banded book material at your child's reading level
assist you to access information about your child's reading development from their teacher
encourage you to share your home reading journey with us via Seesaw and Tapestry.
The information leaflet is to support you to help your child with their reading at home. Below I have signposted a few of the better you tube videos that will give you a starting point for reading with your child at home.
Information Leaflet